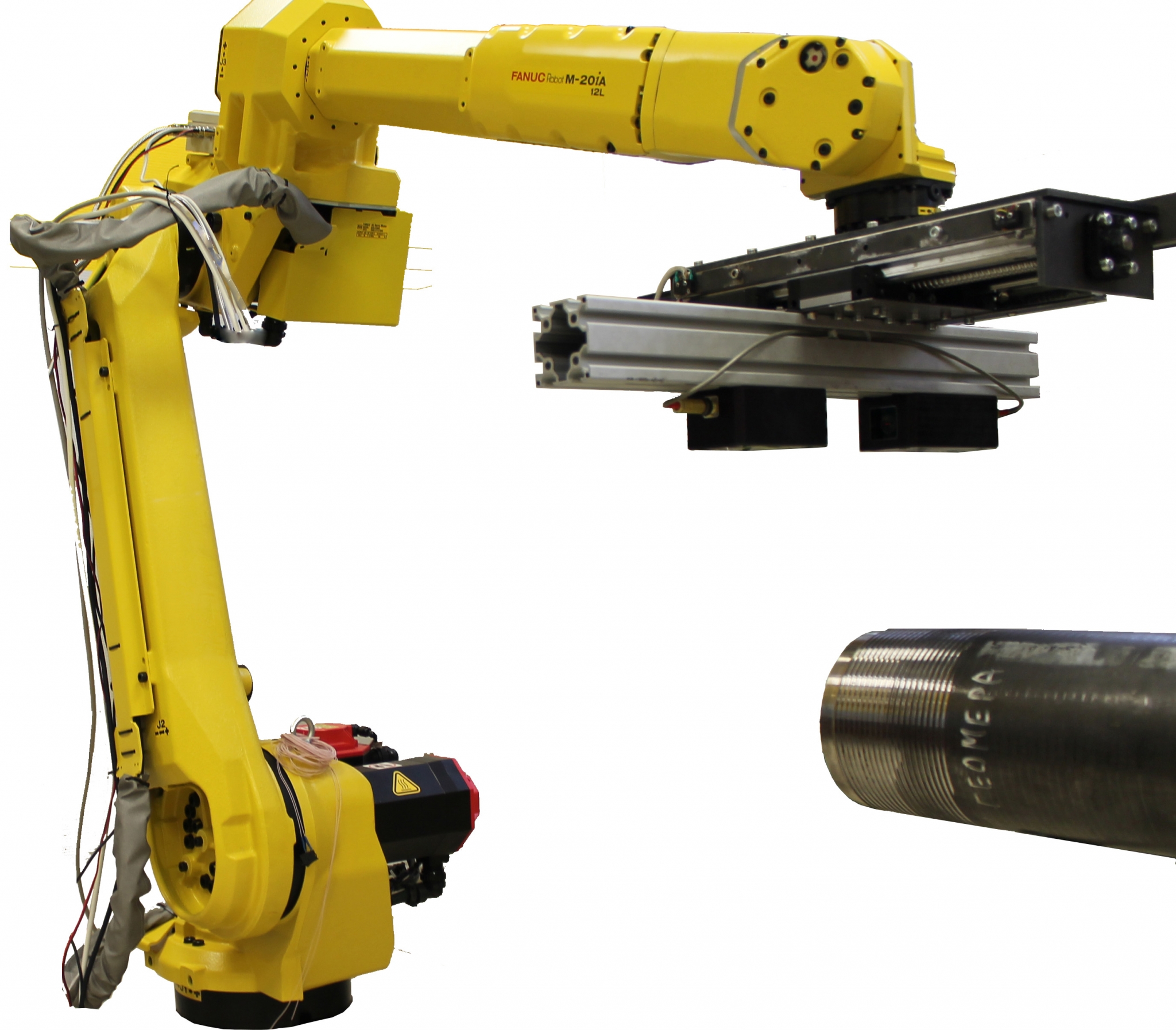 Inspection system for geometry of pipes
This system is designed to measure the parameters of pipes according to API, ISO 11960:2014 and special technical requirements for premium products.
Outside diameter of pipe
Chamfer
Flank angles
Thread height
Lead
Lead, min (by 5 leads)
Crest radiuses
Gap radiuses
Taper
Crest thickness
Standoff
The system is based on an industrial Fanuc robot arm equipped with two laser micrometers and Geomera software. The system has the following capabilities:
measurement error of 5 microns
measurement performance from 1 pipe per 15 sec
environment – laboratory or shop floor (depends on version)
integration with SCADA
operation log
results database management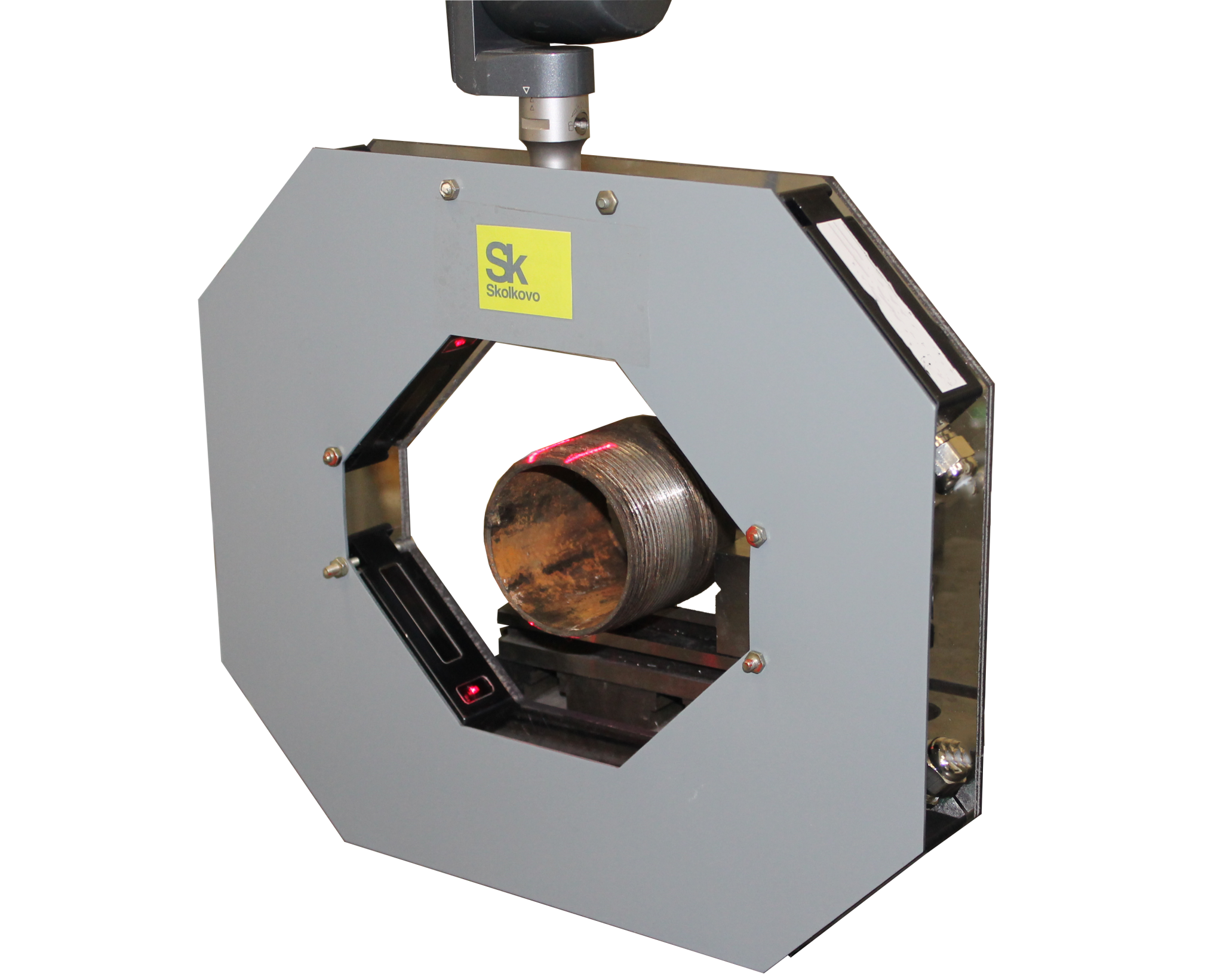 The another type of the system is based on a coordinate measuring machine Hexagon Tigo SF, equipped with four laser triangulation scanners and Geomera software.
Automated inspection system for thread geometry of oil and gas pipes is a portal coordinate measuring machine. Rig of four 2D laser scanners is installed on the CMM's quill, which provides 3 degrees of freedom when moving relative to the pipe.
Automated system for pipes thread geometry inspection expands the capabilities of buyers and suppliers of pipe products.
The buyer receives the following benefits:
1. A detailed quality inspection of all elements of API and premium threads, which will allow to identify and reject defective products.
2. Independence from the human factor, objective quality inspection of products through the rejection of manual contact inspection tools and the switching to modern smart devices.
3. Real time updating of the measurements database will produce an opportunity to automatically analyze the quality of suppliers and control the production process.
For its part, the supplier has the following advantages:
1. Timely detection of low quality production and improvement of one's own reputation.
2. Refusal of manual quality control tools and save on their maintenance.
3. Automation and digitization of quality inspection, providing on-line feedback in real time, which will increase the percentage of quality production and reduce staff, thereby reducing the cost.
Our systems will become an integral part of Industry 4.0, as they will allow to combine the process of development, production and inspection into one self-regulating system, which will make the production fully automatic at all stages